Hi there!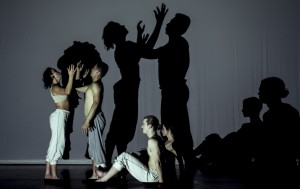 I've had a busy but fantastic year. I am so grateful for starting off the year with a week in beautiful and warm Fremantle doing an intensive with Claire Cunningham. It really changed the way I think about my work, and myself as an artist. Claire gave e the confidence to reclaim my voice and not to feel like I have to oblige with the generally-accepted idea of what dance is and who can be a dancer. That confidence infiltered into all of my dance projects this year. It has been very positive and empowering. I often revisit Claire's workshop materials and insights to help guide my artistic practice.
So this year!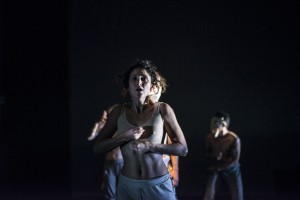 Not long after the intensive with Claire, it was straight into rehearsals for Under My Skin with The Delta Project. I co-founde The Delta Project in 2012 with Jo Dunbar, Deaf choreographer from the UK. The Delta Project is a Melbourne-based dance company employing Deaf and hearing dancers. The Delta Project has had two collaborations; Collisions in 2012 with Jodie Farrugia and Jo Dunbar and Under My Skin in 2014 & 2016 with Lina Limosani (DT) and Jo Dunbar.
Under My Skin was performed at Next Wave Festival at the Arts House in North Melbourne and was a very successful season. We worked with media artist Rhian Hinkley and sound designer Russell Goldsmith who created images and sound merging access into the aesthetic design. They made sound visual for the Deaf performers and audiences. Goldsmith created sound that can be felt rather than heard which appeals to the body rather than the eardrum.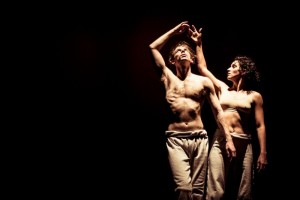 Here is a trailer: