Philip: With just one minute of Tell Me Something You Love with Zoe, she revealed her love for connection, beautiful things such as swimming in the ocean, flowers, textiles, design, art and detail.
This was enough inspiration for me to know that a trip to the Fremantle Arts Centre for the Black Sun exhibition by Dani Marti would be a perfect reason to live. We walked in silence and held hands as we crossed the traffic – we took the long way there, but a brisk walk on a beautiful day was just as much part of the journey as was the exhibition itself.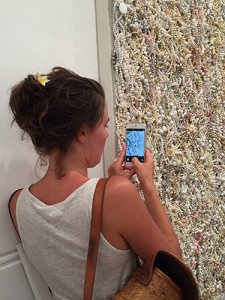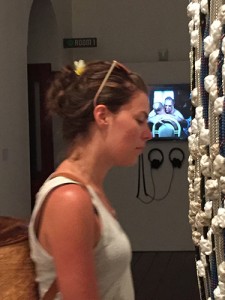 Zoe: The generosity of giving
The vulnerability of exposing what gives you joy
The intimacy of what was created in sharing those moments
How quickly it turned into an exchange rather than watching
The urgency we both had in trying to fit everything in.
How Philip picked up on the things that I loved and how he put action to that.
Awareness of the other.